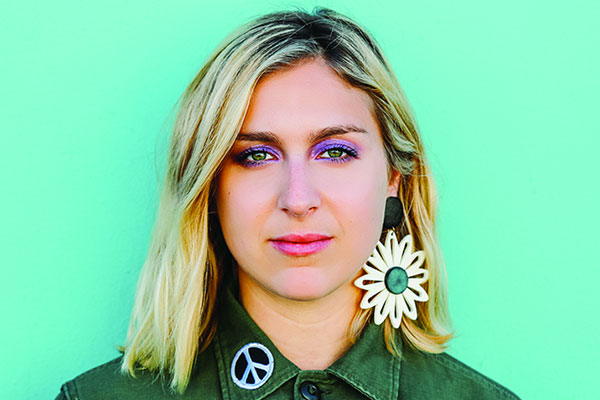 "Lexie Roth isn't new to the game. Besides growing up as the daughter of virtuosic guitarist Arlen Roth (whose collaborations include Bob Dylan, James Taylor and The Bee Gees to name a few), Lexie has carved a prolific path for herself, both as an actress, musician and chef. She appeared in Joy alongside Jennifer Lawrence and will be featured in this Fall's Chappaquiddick.
Her latest EP MOVE ME follows her self-titled 2012 album, but sonically departs from its blues and folk sound. While moving more toward the realm of synth pop, Roth's songwriting loses none of its rigor. With catchy riffs weaving between textured vocal harmonies and a more energetic tempo, MOVE ME is a spirited push towards a more mature and diverse sound. Roth says,
Before I started writing the tracks, I had these tunes in my head that were very melodic and hook-y. At the time, I also picked up drumming again, and those melodies started taking on a whole new energy and rhythm in my imagination. They were always pulsing through my mind, so by the time I put down the demos, they just burst out, almost spontaneously.
The video for track "Hanging Around" perfectly captures a young relationship on the edge as we follow the life of an apathetic stoner and his girlfriend. MOVE ME is out March 31."
— via Consequence of Sound
Watch "Hanging Around" below and catch her on the road!
TOUR DATES:
4/1: Flagstaff, AZ @ Hops on Birch
4/6: Nashville, TN @ The Commodore Grille
4/10: Marlborough, NY @ The Falcon
4/12: Brooklyn, NY @ TBD
4/13: Providence, RI @ Dusk
4/14: Cambridge, MA @ Lily Pad