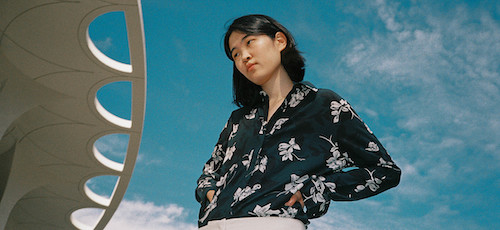 New Zealand indiepop band Yumi Zouma have announced that Partisan collaborator NoSo will support their spring 2022 tour, starting April 7th in Atlanta and wrapping up May 6 in San Diego.
In between they'll stop in DC, Philly, Brooklyn (Music Hall of Williamsburg on 4/13), Boston, Montreal, Toronto, Chicago, Vancouver, Seattle, Portland, Los Angeles (The Roxy 5/5) + more.
Last fall Partisan Records announced the signing of LA-based NoSo – real name, Abby Hwong (they/them) – who recently their resilient and melodic new single "Suburbia". The song reflects on the absurdity of a certain type of suburban upbringing (NoSo grew up in the predominately white Chicago suburb that 'Mean Girls' was based on) juxtaposed with loving memories of friendship and nostalgia.