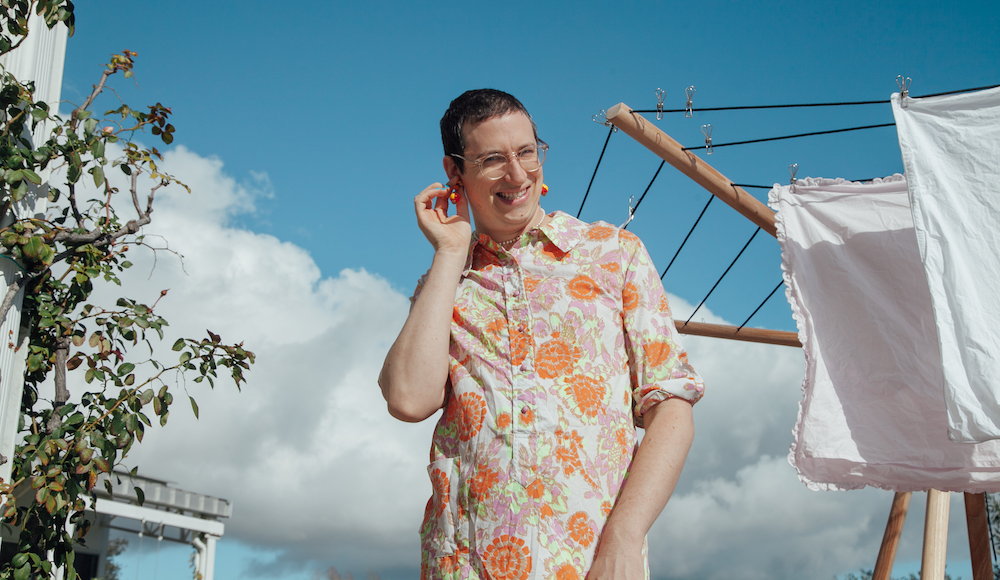 NEW album announcement and video from Jerry Paper, who's new project Free Time arrives April 15th via Stones Throw. The album is an expression of freedom on their journey to self-discovery as a nonbinary artist, groover, and, most importantly, shaker of ass.
With Free Time, Jerry Paper invites us to climb aboard their funhouse version of the Starship Enterprise, one whose Prime Directive is self-acceptance— learning to rid ourselves of judgment from without and within, to forgive ourselves for our mistakes, and to boldly go into the Deep Space of our own inner worlds, where our inner wellspring of creativity lies. By the end of the album, Nathan lands their spacecraft and disembarks, and comes out (literally and figuratively) from the vessel embracing themselves for who they really are: non-binary, a beautiful flower, nuanced, strange, bizarre, and flawed…with a ketchup stain on their blue dress.
Watch the video for "Kno Me" below!