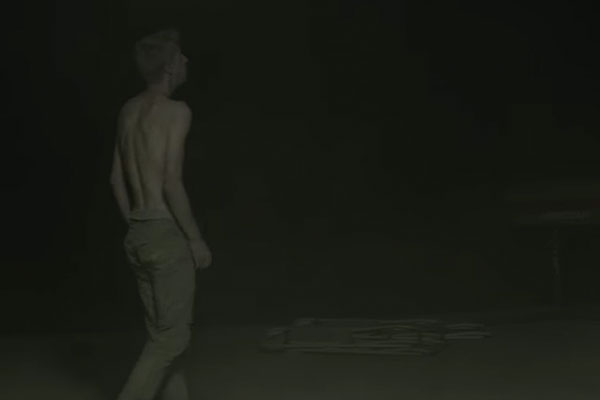 "Recently, Sylvan Esso performed "Radio", their first proper single in years, on The Tonight Show. This week, Amelia Meath and Nick Sanborn are showing some love to the track's B-side, "Kick Jump Twist", by releasing a new music video.
Directed by Mimi Cave, known for her work on Danny Brown's "When It Rain" and tUnEyArDs' "Bizness", the clip follows dancer Gary Reagan as he works through a feverish routine. As it was filmed just days after Donald Trump won the Electoral College — emphasis: not the American vote — one can't help but find catharsis in Reagan's pointed moves."
— via Consequence of Sound
Watch "Kick Jump Twist" below!