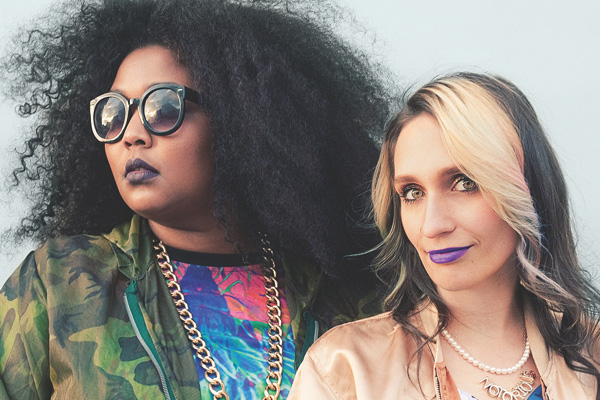 "Speedy Ortiz's Sadie Dupuis, under her new pop alias Sad13, has teamed up with Lizzo on a new song called "Basement Queens." The track, produced by Computer Magic, was created as part of a project sponsored by Google Docs. Listen to the track on Google Play, and watch behind-the-scenes footage of the collaboration below." — via http://pitchfork.com/news/63043-speedy-ortizs-sadie-dupuis-sad13-and-lizzo-team-up-for-basement-queens/
Behind the scenes footage from this collaboration is available below!
Click HERE to hear the final track.