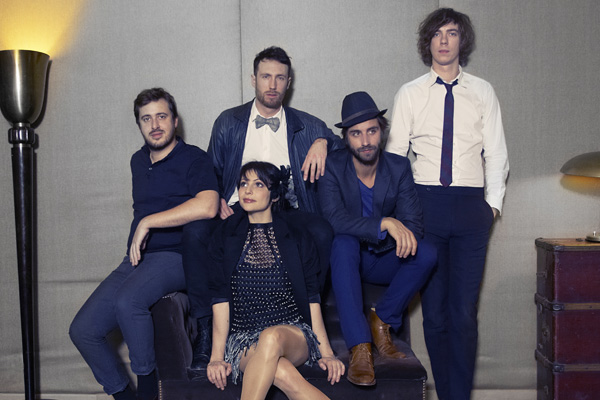 Fronted by vocalist Zoé Colotis and founding members Hugues Payen (violin), Charles Delaporte (upright bass) and Arnaud Vial (guitar) alongside Antoine Toustou (trombone, machines), Caravan Palace cites influences as diverse as Cab Calloway and Daft Punk. The group first formed when approached to compose the score to a silent porn movie from the early 20th century and broke out in their home country with their self-titled 2008 debut, which charted at #11 in France and remained on the charts for 68 consecutive weeks. Their profile in the U.S. has grown largely via word of mouth, selling over 40,000 records in North America and recently performing at Coachella, where LAist included them in their list of "15 Under-The-Radar Acts…You Shouldn't Miss" and noted that "you'll need your dancing shoes on for this keyboard and horn-heavy band."
Caravan Palace will return to the U.S. to tour in spring 2016; dates will be announced shortly.
Watch the video for "Lone Digger" below!