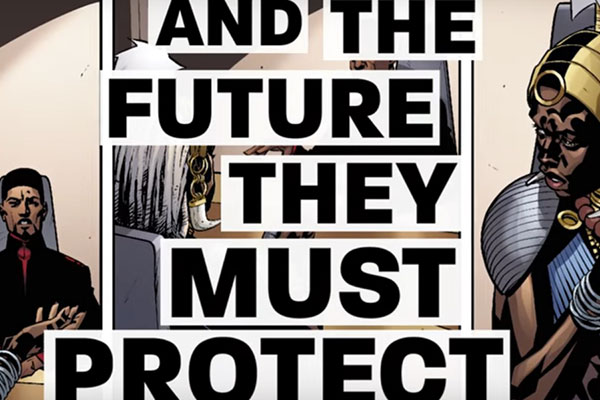 Within Marvel Comics' Black Panther, written by The Atlantic national correspondent and National Book Award winner, Ta-Nehisi Coates, Black Panther's sister Shuri is reborn anew… New powers, a new codename and a new target: the Midnight Angels. The newly independent Dora Milaje make their final accord with Tetu and The People… T'Challa takes an audience with the voice of dissent, Changamire. But will both men finally listen to reason?
Continuing the excitement surrounding Marvel's celebrated Super Hero T'Challa, the Black Panther, the latest episode of this revolutionary multi-artist hip-hop-inspired video series samples "Born A Snake" from Doomtree's P.O.S.
Watch the clip below!