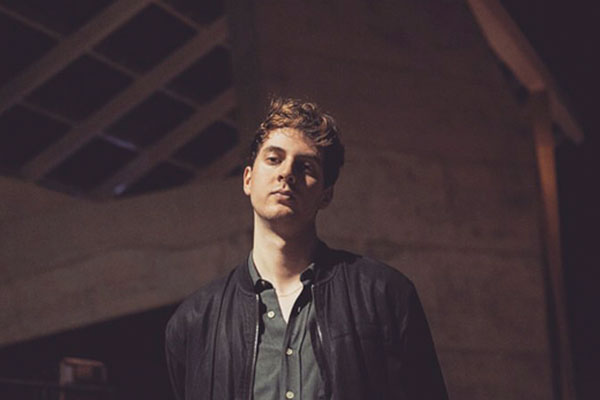 From Entertainment Weekly:
Who: Berlin-based Marius Lauber started out playing drums in rock bands before writing and recording his own stylish brand of electronic music with a psychedelic bent. His stunning debut, Roosevelt, builds upon that sound with big pop hooks and Lauber's impossibly cool lead vocals. Achieving such a heavenly vibe was grueling for Lauber: "I built my own studio in Cologne to record most of the record and it was quite an intense working progress," he says. As for the meaning behind his moniker, he admits there isn't one: "I just stumbled upon it and went with it."
Claim to Fame: Roosevelt was tapped by Hot Chip member Joel Goddard's label Greco-Roman—and Lauber, along with a back-up band, just finished his biggest tour of the U.S. yet. "It's been a brutal schedule, 11 shows in 11 days," he says. "The audiences here are amazing though — it felt great to do our first proper tour over here."
What's Next: He's already working on new music and he hopes to travel the world more to work on it. "I'm thinking of going to different places," he says. "I have a strong idea of how the second album should sound already — I can't wait to start writing and recording it."
Key Track: The blissed-out gem "Fever."
—
Haven't listened for yourself yet? Why not start with EW's key track, "Fever," below!