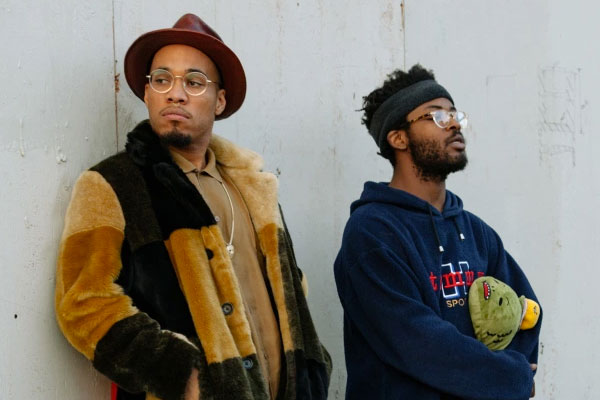 "Knxwledge needs cantaloupe. So we're waiting. Well, to be clear: I'm waiting. I've been waiting for over an hour to speak with Anderson .Paak and Knxwledge, the singer-producer duo who comprise NxWorries and make the kind of tongue-slick soul music that conjures 1970s-era Blaxploitation filcks like Super Fly and Cleopatra Jones… Here's what we know so far: .Paak has been on a steep ascent since the summer of 2015, when he contributed heavily to Dr. Dre's forever-awaited Compton. After years of toiling away in L.A.'s independent music scene, he released the funk-drenched solo record Malibu in January — with a carousel of features from ScHoolBoy Q, BJ The Chicago Kid, and The Game. What would follow would be just as impressive: a James Brown-level performance on The Late Show (watching it still gives me chills), collaborative work on Kaytranada's fantastic 99.9% and Chance the Rapper's equally-fantastic Coloring Book, and packed-out shows across the festival circuit.
Publicly, less is known about Knxwledge, the meticulous beatmaker who was born Glen Boothe. Though he's dropped some 70 tapes and produced the contemplative "Momma" from Kendrick Lamar's To Pimp a Butterfly, this album is for him a kind of coming out." — via The Fader
Read the rest of the interview HERE, or check out the video for "Suede" below!