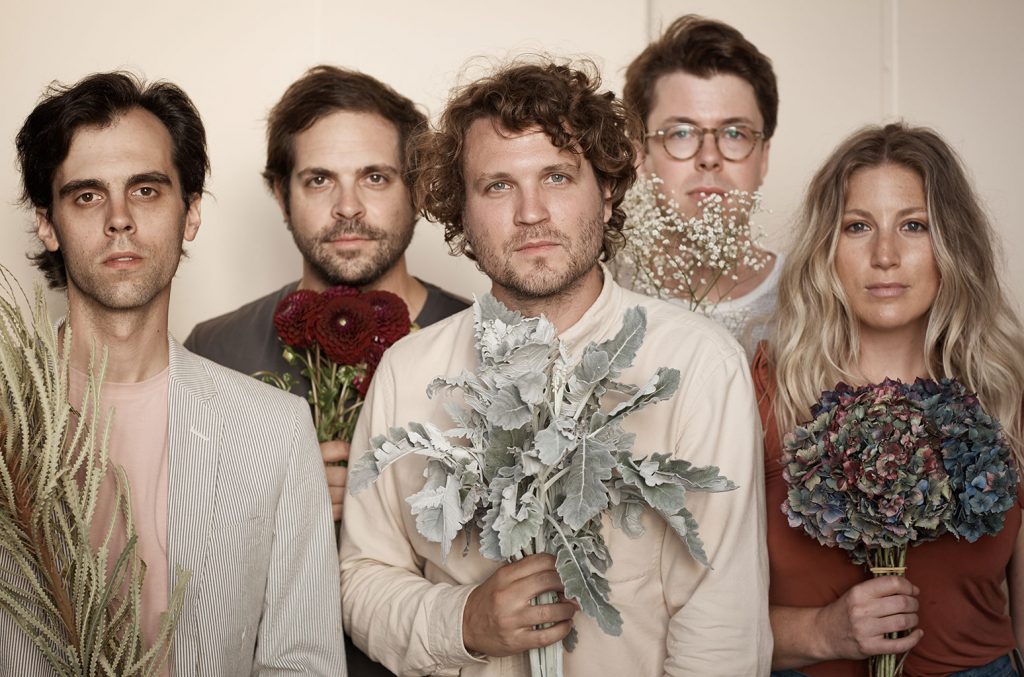 Ra Ra Riot may have held back on their natural pop tendencies in the past, but on their latest effort Superbloom, they're going all in.
The band, while from the East Coast, decided to hone in on their infatuation with all things West this time around. Vocalist Wes Miles, guitarist Milo Bonacci, bassist Mathieu Santos, violinist Rebecca Zeller and drummer Kenny Bernard are all "outdoorsy people," according to Miles, who explains their love for floral elements and desert drives on the phone with Billboard. Those themes all come across in the vibrant record, which is full of lyrical growth and fresh sounds. The end result is a glistening song that sounds just as seamless as the process. It's big and electrifying — indeed, like a superbloom, a botanical phenomenon where a huge amount of wildflowers suddenly blossom in the desert.
As the indie pop-rock outfit gears up for the release of their fifth album on Aug. 9th via Rob The Rich Recordings/Caroline.
Billboard caught up with Miles from the band to talk all about the new album as well as the new song. Click through to read the full article!. – Read More Via Billboard