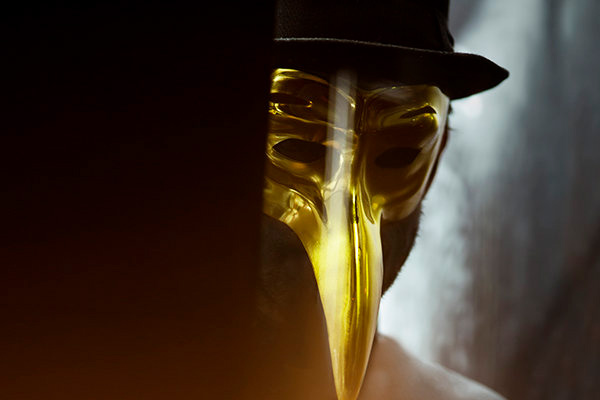 "Having recently released his debut artist album Charmer, the Berlin based super-producer Claptone is proud to announce his largest tour of the North and central Americas yet. Beginning on January 28th in Philadelphia, the golden-masked performer will be taking his signature organic sound to key venues across the region including Marquee in New York, The Mid in Chicago and Sound Nightclub in LA. He will be spoiling lovers of sophisticated electronic music across five weekends covering spots in Canada, the United States, Mexico, Panama, and the Caribbean with festival plays for Holy Ship! and We Are The Future Festival in Puerto Rico.
In tandem with this step up in frequency on the road, Claptone's monthly CLAPCAST radio show will now be delivered weekly from December. Hosted by the mysterious golden beaked enigma, the show will now appear on radio stations around the world as well as continuing to be available to download for free on iTunes."
Check out "Clapcast #20" below, and scroll down for tour dates!
Tour Dates
01/28/15 – Coda, Philadelphia
01/29/15 – The Mid, Chicago
01/30/15 – Populux, Detroit
02/03/15 – Bijou, Boston
02/05/15 – Marquee, New York
02/06/15 – Gilt, Orlando
02/10/15 – Holy Ship, Miami
02/11/15 – Holy Ship, Miami
02/12/15 – Holy Ship, Miami
02/13/15 – Roma Forum, Mexico City
02/14/15 – We Are Future Festival, San Juan
02/18/15 – 1015, San Francisco
02/19/15 – Project 301, El Paso
02/20/15 – 1400 Rooftop, Panama City
02/21/15 – Soundcheck, Washington DC
02/25/15 – École Privée, Montreal
02/26/15 – Sound, Los Angeles