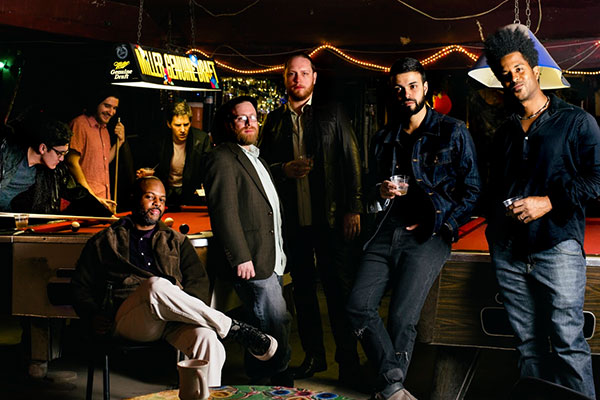 Drawing from diverse musical backgrounds, Austin's Cilantro Boombox creates an energetic, positive vibe that flows from the dance floor to the soul. Initially a casual collaboration between bassist Félix Pacheco and saxophonist Joe Woullard (of Black Joe Lewis and Ocote Soul Sounds), the duo blossomed into a working unit with the addition of Andres Villegas (Guitar, vocals) and Christopher "Zumbi" Richards (Trombone, Vocals). Subsequently bolstered by Joshua Thomson (alto sax), Micah Shalom (trumpet), Jason Murdy (percussion), and Greg Clifford (drums), Cilantro's explosive sound merges elements of Latin, Pan-African, brass bands, and electronic musics in a unique flavor as bold as its namesake.
The band's eponymous, 11-track debut album was self-released in 2012, followed by the single, "Fears Away," in 2014. Every song, chord, and lyric of Cilantro Boombox's repertoire lifts the crowd up; their contagious energy is hard to surpass, even amidst the worthy, diverse competition of the Austin live music scene.
Check out "Love For Money" below!