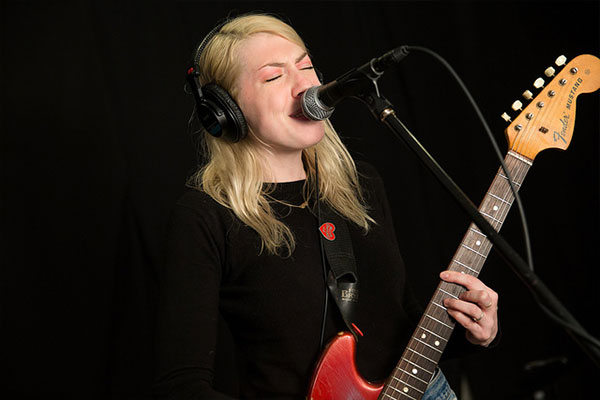 "Charly Bliss formed in New York City a few years ago and just released its debut album, Guppy. Full of fuzzy guitars and sugary-sweet vocals, the band is a throwback to classic indie rock of the '90s but with a distinct pop sensibility. The quartet has spent plenty of time on the road honing their sound and forming a clear identity for themselves — an impressive feat for a young band.
We caught up with Charly Bliss at SXSW earlier this year, where they performed a stripped-down arrangement of the song, "Glitter." Their recent visit to Studio A, though, was full volume, and I also had a chance to talk with the band about the making of their album, their goals starting out, the total joy they have playing music live, and lots more."
— via WFUV 90.7
Listen to the podcast below or click HERE for video from the session.