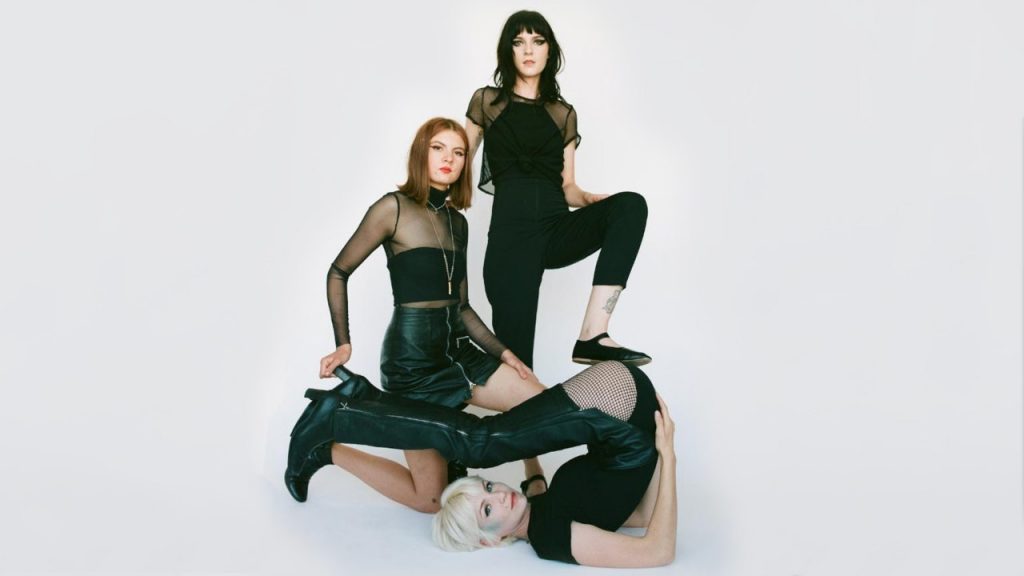 OUT NOW – LA post-punk trio Automatic just released the limited-edition vinyl for their lead single "Calling It" via Stones Throw Records. The 7″ pressing also features a cover of Delta 5's "Mind Your Own Business," which is also now available on all streaming services. The single, taken from the band's forthcoming debut album Signal, captures the restlessness of feeling adrift and wanting to start over, encapsulating the deeply-rooted angst that informs the album's songwriting.
The vinyl's release coincides with tonight's launch of Automatic's month-long residency at Los Angeles' The Echo every Monday in August, followed by a string of European and UK dates in October, and a show at New York's Bowery Ballroom in November.
Their debut album ties together their taste for dub reggae, motorik rhythms, and gnarly synth work inspired by bands like NEU! and Suicide with the eerie atmosphere of films by auteurs like David Lynch and Dario Argento for an album capturing what it's like to feel at an angle to the world. The album will be released on regular vinyl, limited edition bright red vinyl, and CD.