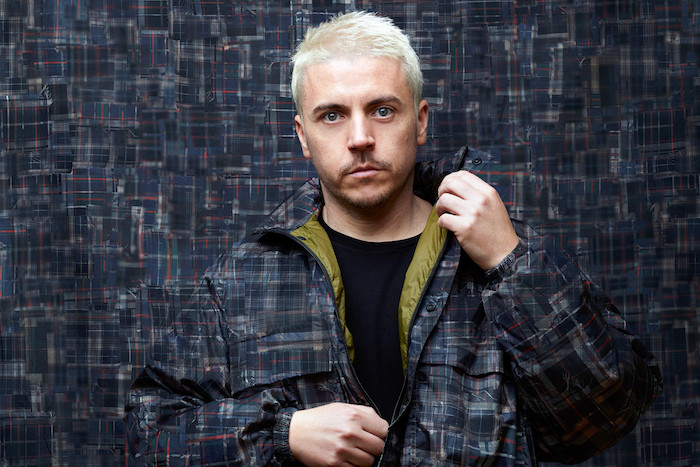 It's natural for aspiring musicians to learn through imitation. But in smaller countries, the first impulse of artists — at least those with commercial inclinations and YouTube access — may be to imitate hits from abroad, potentially impeding the growth of a rich local scene with its own sound and style.
As a member of Buraka Som Sistema and on his solo debut album Atlas, the producer Branko has been working to ensure that this doesn't happen in Lisbon. Styles from around the Lusophone (Portuguese-speaking) world mix in Lisbon; Branko's goal is to elevate this blend into global conversations. He continues this effort with Nosso, his new album out March 1st.
Nosso arrives in a more welcoming world than Atlas: Even in the last three years, various strains of once-local pop music have found new global audiences. Fans of the Nigerian singer Mr. Eazi, for example, hear his influence emerge a continent away in the K-Pop group BTS. Brazilian baile funk hits amass hundreds of millions of views on YouTube.
This means that aspiring artists outside of the Anglo mainstream may no longer be tempted to make the sort of aesthetic sacrifices that were once required to reach a global audience. In the 1990s, Marc Anthony had to abandon his signature salsa sound to sing English-language ballads in order to have a crossover hit in the U.S. That type of concession is no longer necessary.
To move to the next phase, "instead of doing someone else's hip-hop, you can do your own version," Branko continues. "When that kid picks up a computer and decides to make music, he already knows he wants to make that Lisbon sound. There's nothing else to do, in his mind. Stage three is this idea of being proud of your roots, your background, and being able to make music with all of that without it being a question." Nosso means "ours" in Portuguese. –Read the full article via Rolling Stone