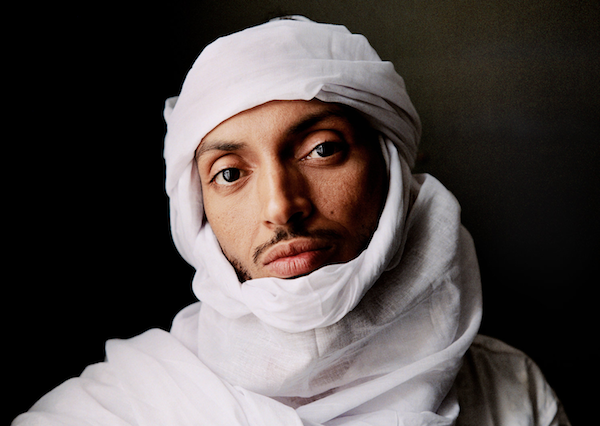 First Ever Artist from Niger To Earn Nomination + First Nomination for Partisan
"World's Best Guitarist" (Noisey) Bombino has earned a Grammy nomination for Best World Music Album for his acclaimed new record Deran. This is the first Grammy nomination for Bombino, who also becomes the first-ever artist from Niger to earn a nomination. It is also Partisan Records' first-ever Grammy nomination. Written and sung entirely in Bombino's native language of Tamasheq and recorded in Casablanca, Deran earned career-best praise, including a major New York Times profile, features with All Things Considered, NPR Music, Vice, Billboard + more. Deran showcases a rich palette – from folk, rock, blues, funk, and of course the 'Tuareggae' sub-genre which he has single-handedly pioneered.
Bombino was forced into exile in 2007 after the Tuareg Rebellion and the government of Niger banned guitars and two of his bandmates were executed. A demo tape that he recorded while in exile was discovered by an American filmmaker, who tracked down Bombino and encouraged him to record what'd eventually become his debut album, which came out in 2011 and debuted at #1 on the World Charts.
Bombino will tour the US in early 2019, including a March 20th show at Le Poisson Rouge in NYC, and March 30th and 31st shows at Zebulon in LA.