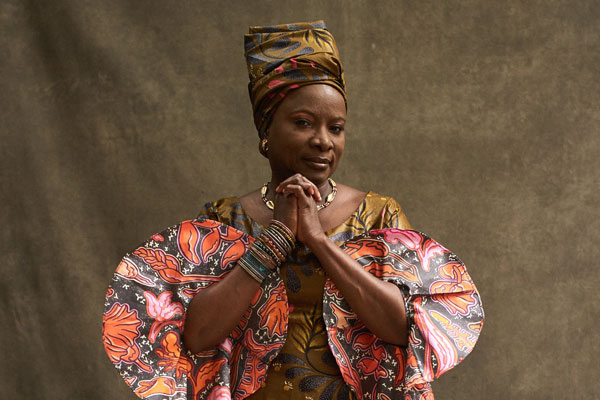 "Angélique Kidjo first heard Talking Heads shortly after she fled the communist regime in her native Benin for Paris in 1983. Listening to Western popular music was like an act of treason in her home country, she says, so she remembers feeling like a kid in a candy store when discovering music in France – "You want to eat all of the candy at once," she tells Rolling Stone with a laugh. But of all the music she was digesting, one record was unique: Talking Heads' 1980 offering, Remain in Light.
The Grammy-winning Kidjo has now recorded her own interpretation of Remain in Light, which she has been performing live at various concerts over the past year. The album, due out June 8th on Kravenworks Records."
— Via Rolling Stone
CLICK HERE to listen to the full album, "REMAIN IN LIGHT" Via NPR Music.
Watch: