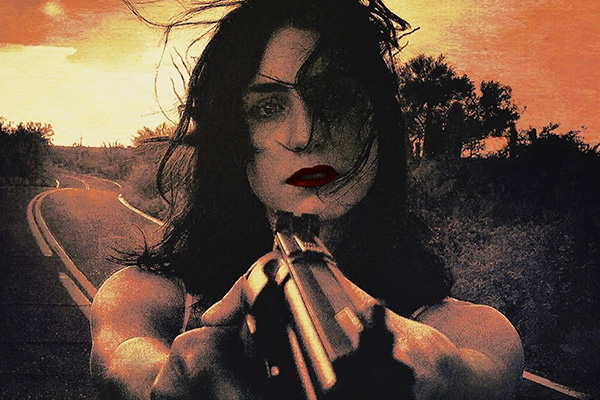 Wax Tailor fifth studio album "By Any Beats Necessary" is coming out on October 14th. The title references the Malcolm X phrase "By Any Means Necessary", which was in turn inspired by Sartre's play "Dirty Hands".
"Without going too deep into politics, the album's title reflects my determination to use all kinds of sounds and textures to get to something musical," says JC Le Saout, the man behind Wax Tailor. "The word 'Beat' also draws a line towards the Beat Generation, Kerouac's famous novel On The Road, and the quest for a better place. And so, in this time when each of us needs a little escape, I conceptualized this album as the soundtrack to a better elsewhere that I imagined to be the south western part of the USA".
This new take on the western frontier leads us on a fabled road where blues, psychedelic rock, soul, funk and hip-hop collide.
Joining him on this ride are guests such as Ghostface Killah from the Wu Tang Clan, R.A. The Rugged Man, who crosses mics with up and comers A-F-R-O & Token, in a showdown for the ages. The album also features Tricky in a very personal duet with Charlotte Savary, Lee Fields, the godfather of the retro soul scene, Sara Genn, Mattic and Raashan Ahmad and newcomer Idil.
Listen to "For The Worst" below!
TOUR DATES:
1/17/17 Philadelphia, PA @ Union Transfer
1/18/17 Washington, DC @ 9:30
1/19/17 New York, NY @ Webster Hall
1/20/17 Boston, MA @ Royale
1/21/17 Montreal, QC @ Metropolis
1/22/17 Quebec, QC @ Imperial Bell
1/24/17 Toronto, ON @ Adelaide Hall
1/25/17 Detroit, MI @ The Crofoot Ballroom
1/26/17 Chicago, IL @ Thalia Hall
1/27/17 Madison, WI @ Majestic Theatre
1/28/17 Minneapolis, MN @ Fine Line Music Café
1/31/17 Denver, C0 @ Gothic Theatre
2/01/17 Salt Lake City, UT @ Urban Lounge
2/03/17 Portland, OR @ Wonder Ballroom
2/04/17 Seattle, WA @ The Showbox
2/07/17 Vancouver, BC @ Rickshaw Theatre
2/09/17 San Francisco, CA @ Regency Ballroom
2/10/17 Los Angeles, CA @ Fonda Theatre
2/11/17 San Diego, CA @ Music Box
2/13/17 Phoenix, AZ @ Crescent Ballroom
2/15/17 Austin, TX @ Empire Garage
2/16/17 New Orleans, LA @ House of Blues
2/17/17 Atlanta, GA @ Terminal West
2/18/17 Asheville, NC @ The Orange Peel