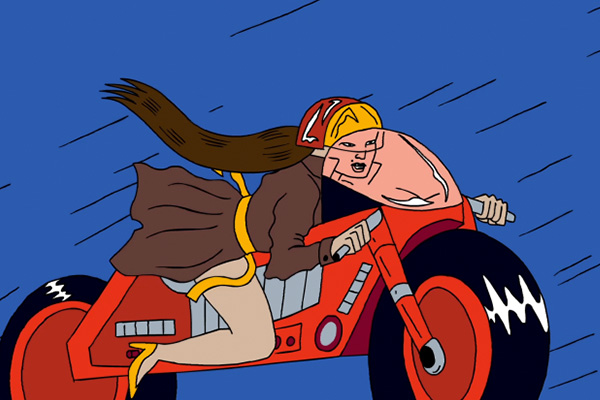 A nouveau vintage electronic, POLLYN are celebrated as one of LA's most hi-fashion electronic acts. Genevieve Artadi's porcelain vocal, Anthony Cava's guitars, and Adam Jay Weissman's beat­maker production make for an unforgettable 80s inspired boutique electronic. Formed in 1998, Pollyn originally sampled from old records to bed their iconic vocal with dark analogue synths, junky beats built made with old hip ­hop drum­ machines, EM1 Korgs and trippy vocal fx. An addictive cult sound, POLLYN are as if "Portishead – had ice water pulsing through its veins" ­ (Dan Wilcox, KCRW). Songs for Sale (2003), The Little Night (2009), and their Rough Trade Record awarded album Living in Patterns (2012) established their name with featured remixes from Moodymann, DJ Harvey, Larry Gus, Nosaj Thing, Sid Roams, Them Jeans, Alchemist, Matthew Herbert, Peter Visti, and Exile.
DISTRESS SIGNALS is Pollyn's third album, set for release in May 2016. New tracks will be featured on the French electronic label come fashion brand Maison Kitsuné, NOWNESS and more. Releases are paired with iconic cover art by illustrator Noah Butkus and will follow with an animated music video directed by the bands producer Adam Weissman. Weissman explains, "I look at our catalog as an art show I'm curating."
Check out the video below!