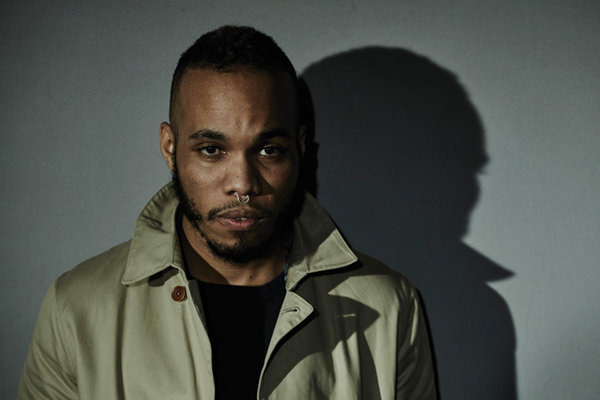 "The West Coast continues to be a breeding ground for talent. Though decorated with household names like Snoop Dogg, Eminem, Ice Cube and Kendrick Lamar, Dr. Dre showed California so much love with his comeback album Compton, a companion to the blockbuster N.W.A film Straight Outta Compton. Poke around the credits of Dre's set, though, and a flurry of rising acts joined the bill, including Oxnard, Calif. native, Anderson .Paak.
After rolling out his 2014 debut Venice and teaming with production duo Blended Babies earlier this year for The Anderson .Paak EP, the soulful singer-songwriter is dropping his second full-length effort called Malibu via OBE, Steel Wool Entertainment and ArtClub International. The forthcoming LP — whose wavy artwork can be seen below — hosts .Paak's latest two singles, "The Season/ Carry Me" and the 9th Wonder-produced "Am I Wrong" featuring ScHoolboy Q.
For the uninitiated, .Paak was raised a Southern Baptist in L.A. who spent his early underground career as Breezy Lovejoy, rolling out independent projects like 2010's Violets Are Blue. His experimental sound genre-hops from hip-hop to rock to R&B and shows a knack for storytelling (see: the dark banger "Milk N' Honey," the funky jam "Luh You" and the smooth love note to Venice "The City").
Malibu will feature other collaborations with The Game, Talib Kweli, BJ The Chicago Kid, and Rapsody, as well as production from 9th Wonder, Callum Connor, DJ Khalil, Madlib, Kaytranada, Pomo, Hi-Tek, Chris Dave, Robert Glasper and Dem Jointz. .Paak's new album will land on Jan. 15." — via Billboard
Check out "Milk N' Honey" from Anderson's first album below!