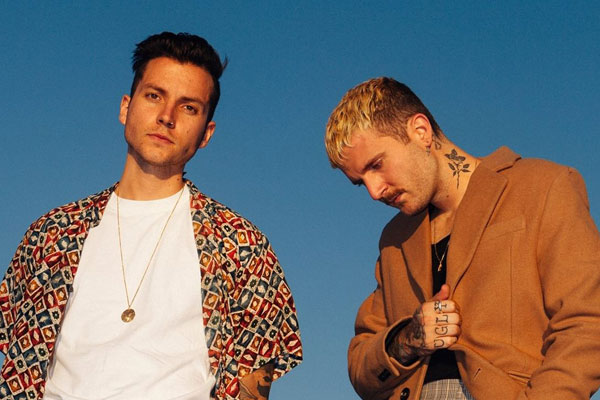 "La Bouquet is the new project of ex-Neighbourhood drummer Bryan Sammis, whose collaboration with longtime friend Jake Lopez sees the songwriter traveling back in time, favoring dreary '80s post-punk over his former band's modern sounds. On last year's debut single, "Loveless," the duo introduced themselves in a post-breakup daze, paving the way for the lovesick lyrics and moody guitars of their latest track, "Kiss Me Kill Me," lending the title to their forthcoming debut EP Heavy Sunshine.
With the visual complement of a video by Bradley Bischoff, "Kiss Me Kill Me" plays like a slick fusion of contemporary pop punk and '80s aesthetics in which Sammis's vocals power through a wall of Joshua Tree guitar. Shot in both HD and analog video, the subject is treated like the taboo wedding toast that it is."
— via Flood
CLICK HERE TO WATCH THE VIDEO.