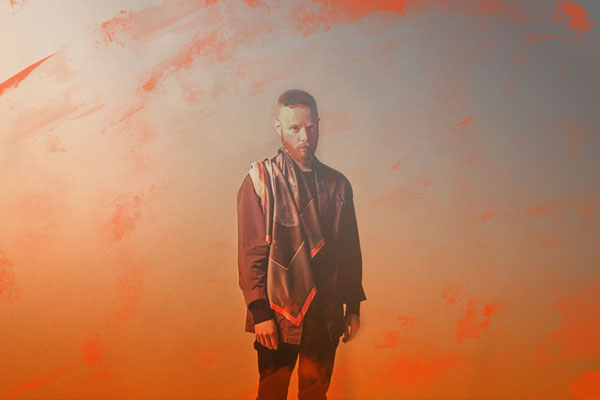 "When Forest Swords' breakthrough EP, Dagger Paths, was released in 2010, the Merseyside, England-based producer born Matthew Barnes was leading a wave of artists fascinated by the darkest and most insular aspects of club music. At the time, Barnes and his contemporaries found an uneasiness lurking beneath pop's slick veneer. His music, which mixed elements of techno, hip-hop, house, and dub, was a daguerreotype of the dance floor; if there was a rave in the Upside Down dimension on "Stranger Things," Forest Swords would have made for the perfect soundtrack. Seven years later, that description holds, but Barnes' vision has grown with each subsequent release, becoming more ambitious and varied while retaining the uncanniness he's known for.
Compassion, the second proper Forest Swords full-length, focuses more acutely on the music's organic elements. Percussion clacks and clatters with the sound of actual wood meeting solid resistance; vocal samples, though chopped and deconstructed, resonate more deeply; sweeping arrangements take the listener from claustrophobic drones to world-expanding crescendos. It's a breadth of sound that Barnes has been building to his whole career as he's added weight to his music's skeletal frame. It's also a relatively predictable direction: Forest Swords' previous album, Engravings, had already taken much of what made his early music great while dilating and deepening it. In 2017, the Forest Swords of Compassion isn't entirely a maximalist, but he's perhaps more similar to Ben Frost than he is to Burial."
— via Pitchfork
Watch the video for "Panic" below!