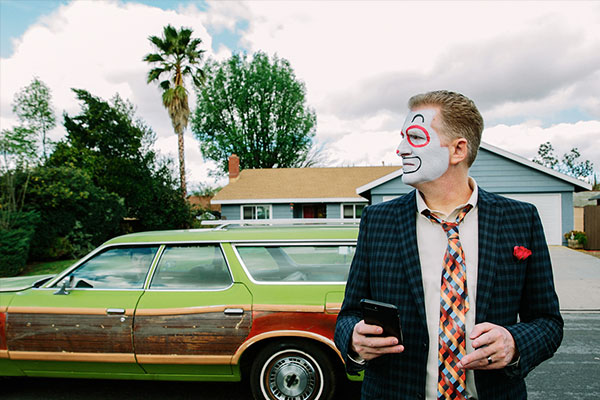 "The concept for Snoop Dogg's new video for "Lavender" (Nightfall Remix) — named after the original BADBADNOTGOOD collaboration featuring Kaytranada — came to its director, YouTube star Jesse Wellens, during a smoking session.
Sharing the same manager, the PrankvsPrank sensation and the West Coast rap legend were working the same video game event last October. Smoking was not permitted indoors, so the two lit up in the rapper's Sprinter van as Wellens pitched his idea. It included Resident Evil dogs, clowns, a commercial for the faux Snoop Loops cereal, and a timely concept inspired by Philando Castile — the Falcon Heights man who was fatally shot by cops at a traffic stop last July, as seen in the heartbreaking video his girlfriend recorded and posted online.
Snoop had promised a song that night, but three days later, sent Wellens his take on "Lavender," which features him targeting police brutality with lines like, "Trying to keep from dying in these muthaf–kin' streets/ F–k the police/ From a black man's point of view."
Snoop, who stumbled upon the BADBADNOTGOOD track after his A&R, Frank Vasquez, had loaded the band's IV record into his iTunes, said Wellens' concept and the beat inspired him to express his thoughts candidly. "I had never had a song like that, so when I got back to the studio, I started skimming through beats, and that particular beat just seemed on the same page to get me going, so I wrote the whole song [to it]," explains the rapper.
The "Lavender" remix was released Sunday (March 12) via Innovative Leisure, BADBADNOTGOOD's label. It is also available on vinyl, with artwork by Joe Cool. Snoop says it will be on his forthcoming album, the follow-up to 2016's Coolaid. "That record will be a part of my new album that I just finished. It's called Never Left and it should be out [soon], maybe in May.""
— via Billboard
Check out the video below!