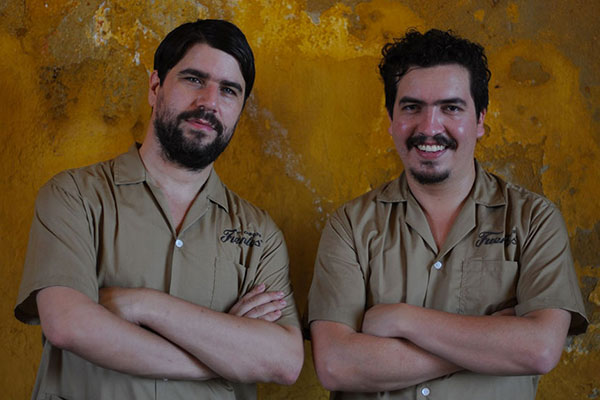 "On March 10 2017, Ondatrópica released their new record 'Baile Bucanero' (Soundway Records), the follow-up to their self-titled, critically acclaimed, award-winning debut, Ondatrópica. Much like their debut, 'Baile Bucanero' is a record that is as rich and emotive in its history as its musicality. Founding members Mario Galeano (Frente Cumbier) and Will Holland (Quantic) elaborate on the journey behind the record:
Having focused on a Latin-heavy approach on our first record, the idea of recording in Providence Island was not a random one. Being an Island originally settled by the British and later becoming part of the Colombian republic, the island has a heady mix of African, English and Spanish cultural heritage and is therefore a perfect example of the Caribbean cultural experiment. Rather than separate the stylistic Anglo-, French- and Spanish-Caribbean influences, our goal was to explore the common ground and the ways in which these different styles synthesise."
— via Huffington Post
Check out 'Baile Bucanero' in full below, and click HERE to read the Huffington Post interview.
TOUR DATES:
April 18 – Chicago, IL @ East Room,
April 20 – Brooklyn, NY @ Good Room,
April 21 – Austin, TX @ Empire,
April 22 – Miami, FL @ Floyd,
April 23 – Los Angeles, CA @ The Echo