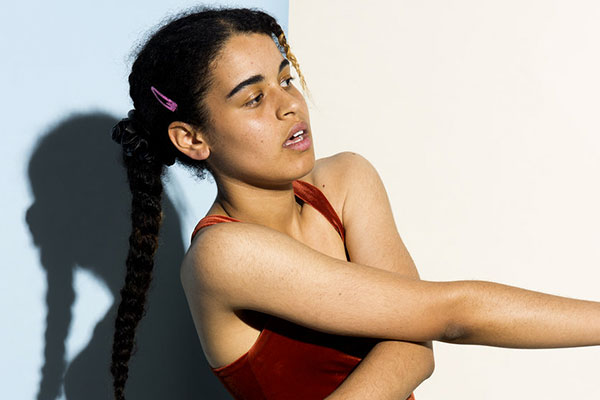 "To hear Eva Moolchan dissect language, you'd think it'd be easy. Get a drum machine, get a synthesiser, play the bass like a badass. "Their soul's in their feet." You give praise to the formula, she says on the test tube jam opener "Inside Edition" – not the pop-punk three-step method or any other well-trod shortcuts, but more like the equation for velocity or centripetal force.
As Sneaks, Moolchan achieved alone on her debut Gymnastics what hundreds of bands do not – a new logic. She made Pylon look old (or, at the very least, their fans), ESG crass, and Gang of Four static. It's A Myth picks up exactly where that sensation left off, with barely 20 minutes of grooves and Dadaist word play to match Gymnastics' hypnotic pull. Novelty isn't the word for what hasn't faded – what still pervades Sneaks is the rhythm of words, assembled for the sake of rhythm's sake. "Plastic dinosaurs and hot dog buns / strawberry strategically placed – woop! ". If I could reproduce that line with half the cool that Moolchan breathes into it, I'd have 50 boyfriends by now."
— via Drowned In Sound
Click HERE to read the rest, and stream "Look Like That" below.