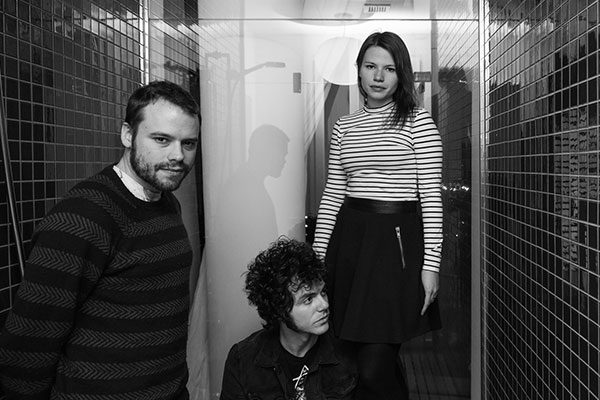 Violet Sands explore the space between longing and contentment on the new single "Do You Remember", out today. That cross section of emotion can lift you up as it pulls you back, tugging at your emotions and shifting your perspective.
The music of Violet Sands provides a similar effect. The Brooklyn-based trio's genre-bending and dreamlike sonic excursions pair echoes of 80's new wave, 90s R&B, shoegaze, and electronica, resulting in a distinctively modern sound, laced with traces of Machinedrum, Disclosure and the xx.
Speaking of the new single, front-women Deidre Muro explains: "This song is a daydream, remembering from a more self-aware perspective how simple things seemed as recently as yesterday. It's so easy to pine for a rose-colored past, or to just long for a familiar feeling."
"Do You Remember" is the second single revealed off the band's upcoming debut LPHotel (June, 2017 via YouTooCanWoo). It follows lead album single "Drive" which was praised by BlackBook as "full of longing [that] reminds of Robert Smith's cheerier moments" and is currently featured on Spotify's Fresh Finds Playlist.
Listen to "Do You Remember" below!