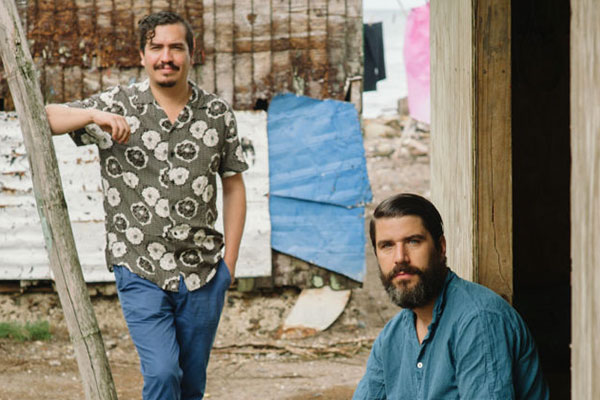 "Ondatrópica is a Colombian supergroup lead by Mario Galeano, of Frente Cumbiero and Los Pirañas fame, and the British DJ Will Holland (also known as Quantic).
Last month, they released their anticipated second album, Baile Bucanero.
For their self-titled first album, released five years ago, Galeano and Holland reunited the incredible but forgotten musicians of Colombian tropical albums from the glory days of vinyl. They recorded together, resulting in of the most nostalgic and danceable records in a long time.
In Baile Bucanero, Ondatrópica tried to repeat the formula, this time going deeper into the Colombian Caribbean and the island of Providencia. Part of the Archipelago of San Andrés, Providencia and Santa Catalina, this small island (called "Old Providence" in the local English creole) is home to five thousand people, many of which claim raizal ancestry, that is, to be descendants of the African slaves that the British brought to plantations on its various Caribbean colonial possessions."
— via OkayAfrica
Check out album track "Lazalypso" below, and check out the rest of the OkayAfrica feature HERE.